What is the statistically optimal way to detect and extract information from signals in noisy data? After detecting ensembles of signals, what can we learn about the population of all the signals? This course will address these questions using the language of Bayesian inference. After reviewing the basics of Bayes theorem, we will frame the problem of signal detection in terms of hypothesis testing and model selection. Extracting information from signals will be cast in terms of computing posterior density functions of signal parameters. After reviewing model selection and parameter estimation, the course will focus on practical methods. Specifically, we will implement sampling algorithms which we will use to perform model selection and parameter estimation on signals in synthetic data sets. Finally, we will ask what can be learned about the population properties of an ensemble of signals. This population-level inference will be studied as a hierarchical inference problem.
Dr. Rory Smith is a lecturer in physics at Monash University in Melbourne, Australia. From 2013-2017, he was a senior postdoctoral fellow at the California Institute of Technology where he worked on searches for gravitational waves. Dr. Smith participated in the landmark first detection of gravitational waves for which the 2017 Nobel Prize in physics was awarded. Dr. Smith's research focuses on detecting astrophysical gravitational-wave signals from black holes and neutron stars, and extracting the rich astrophysical information encoded within to study the fundamental nature of spacetime.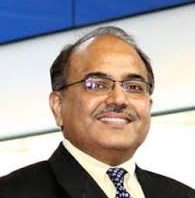 Jaideep Srivastava


(University of Minnesota) [introductory/intermediate]


Social Computing
Summary
Social Computing is an emerging discipline, and just like any discipline at a nascent stage it can often mean different things to different people. However, there are three distinct threads that are emerging. First thread is often called Socio-Technical Systems, which focuses on building systems that allow large scale interactions of people, whether for a specific purpose or in general. Examples include social networks like Facebook and Google Plus, and Multi Player Online Games like World of Warcraft and Farmville. The second thread is often called Computational Social Science, whose goal is to use computing as an integral tool to push the research boundaries of various social and behavioral science disciplines, primarily Sociology, Economics, and Psychology. Third is the idea of solving problems of societal relevance using a combination of computing and humans. The goal of this course is to discuss, in a tutorial manner, through case studies, and through discussion, what Social Computing is, where it is headed, and where is it taking us.
Syllabus: Lecture Outline (3 modules of 2 hrs each)
• Module 1: Introduction

• Introduction to Social Computing
• Changing paradigms in social science research
• Brief overview of CSS and Social Analytics
• Small groups and their evolution

• Module 2: Science

• The nature of online trust
• Influence and social capital in online networks
• Health assessment of social networks

• Module 3: Applications

• Social computing for citizen services
• Social Analytics for business applications
• Some thoughts on privacy
Pre-Requisites
This course is intended primarily for graduate students. Following are the potential audiences:
• Computer Science graduate students: All that is needed for this audience is interest in one of the themes of social computing
• Social Science graduate students: Some exposure to building models from data, at least what these techniques are and what they can do
• Management graduate students: Those with MIS focus
References
Will provide later.
Short Bio
Jaideep Srivastava (https://www.linkedin.com/in/jaideep-srivastava-50230/) is Professor of Computer Science at the University of Minnesota, where he directs a laboratory focusing on research in Web Mining, Social Analytics, and Health Analytics. He is a Fellow of the Institute of Electrical and Electronics Engineers (IEEE), and has been an IEEE Distinguished Visitor and a Distinguished Fellow of Allina's Center for Healthcare Innovation. He has been awarded the Distinguished Research Contributions Award of the PAKDD, for his lifetime contributions to the field of machine learning and data mining. He has supervised 39 PhD dissertations, and over 65 MS theses. He has also mentored a number of post-doctoral fellows and junior scientists in the industry and academia. He has authored or co-authored over 420 papers in journals and conferences, and filed 8 patents. Seven of his papers have won best paper awards, and he has a Google Scholar citation count of over 25,649 and an h-index of 59 (https://scholar.google.com/citations?user=Y4J5SOwAAAAJ&hl=en&oi=ao).
Dr. Srivastava's research has been supported by a broad range of government agencies, including NSF, NASA, ARDA, DARPA, IARPA, NIH, CDC, US Army, US Air Force, and MNDoT; and industries, including IBM, United Technologies, Eaton, Honeywell, Cargill, Allina and Huawei. He is a regular participant in the evaluation committees of various US and international funding agencies, on the organizing and steering committees of various international scientific forums, and on the editorial boards of a number of journals.
Dr. Srivastava has significant experience in the industry, in both consulting and executive roles. Most recently he was the Chief Scientist for Qatar Computing Research Institute (QCRI), which is part of Qatar Foundation. Earlier, he was the data mining architect for Amazon.com (www.amazon.com), built a data analytics department at Yodlee (www.yodlee.com), and served as the Chief Technology Officer for Persistent Systems (www.persistentsys.com). He has provided technology and strategy advice to Cargill, United Technologies, IBM, Honeywell, KPMG, 3M, TCS, Cargill and Eaton. Dr. Srivastava Co-Founded Ninja Metrics (www.ninjametrics.com), based on his research in behavioral analytics. He was advisor and Chief Scientist for CogCubed (www.cogcubed.com), an innovative company with the goal to revolutionize the diagnosis and therapy of cognitive disorders through the use of online games, which was subsequently acquired by Teladoc (https://www.teladoc.com/), and for Jornaya (https://www.jornaya.com/). He is presently a technology advisor to a number of startups at various stages, including Kipsu (http://kipsu.com/) - which provides an innovative solution to improving service quality in the hospitality industry, and G2lytics (https://g2lytics.com/) – an organization that uses machine learning to identify tax compliance problems.
Dr. Srivastava has held distinguished professorships at Heilongjiang University and Wuhan University, China. He has held advisory positions with the State of Minnesota, and the State of Maharashtra, India. He is an advisor to the Unique ID (UID) project of the Government of India, whose goal is to provide biometrics-based social security numbers to the 1.25+ billion citizens of India.
Dr. Srivastava has delivered over 170 invited talks in over 35 countries, including more than a dozen keynote addresses at major international conferences. He has a Bachelors of Technology from the Indian Institute of Technology (IIT), Kanpur, India, and MS and PhD from the University of California, Berkeley.
---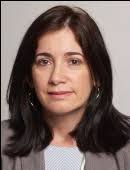 Mayte Suárez-Fariñas


(Icahn School of Medicine at Mount Sinai) [intermediate/advanced]


Meta-analysis Methods for High-dimensional Data
Summary
Meta-analysis plays an important role in summarizing and synthesizing scientific evidence derived from multiples studies. By combining multiple data sources, higher statistical power is achieved, leading to more accurate effect estimates and greater reproducibility. While the wealth of omics data in public repositories offers great opportunities to understand molecular mechanisms and identify biomarkers of human diseases, differences in design and methodology across studies often translates into poor reproducibility. Hence, the importance of meta-analytical approaches to make more robust inferences from this type of data.
In this course, we will learn the most common meta-analysis strategies to integrate high-throughput biological data and to implement such analysis using R capabilities. All practical exercises will be conducted in R. Participants are encouraged to bring datasets to the course and apply the principles to their specific areas of research.
Syllabus
Introduction to meta-analysis.

Meta-Analysis of aggregated data or individual data?

Methods to analyze aggregated data

Sources of variation and bias specific to omics data

Meta-analytical methods for individual omics data
Pre-requisites
Students must be proficient in R and familiar with the analysis of some of the omics data types. Familiarity with statistical concepts and basic understanding of regression and ANOVA. An installed version of R (https://cran.r-project.org/) and R-Studio (https://www.rstudio.com/) on a laptop is required for completing exercises.
Short Bio
Mayte Suarez-Farinas, PhD, is currently an Associate Professor at the Center for Biostatistics and The Department of Genetics and Genomics Science of the Icahn School of Medicine at Mount Sinai, New York. She received an MSc in mathematics from the University of Havana, Cuba, in year 1995, and a Ph.D. in quantitative analysis from the Pontifical Catholic University of Rio de Janeiro, Brazil, in 2003. Prior to joining Mount Sinai, she was co-director of Biostatistics at the Center for Clinical and Translational Science at the Rockefeller University, where she developed methodologies for data integration across omics studies and a framework to evaluate drug response at the molecular level in proof of concept studies in inflammatory skin diseases using mixed-effect models and machine learning. Her long terms goals are to develop robust statistical techniques to mine and integrate complex high-throughput data, with an emphasis on immunological diseases, and to develop precision medicine algorithms to predict treatment response and phenotype.
---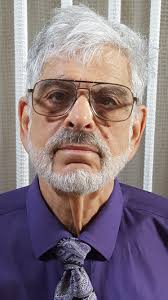 Jeffrey Ullman


(Stanford University) [introductory]


Big-data Algorithms That Aren't Machine Learning
Summary
We shall study algorithms that have been found useful in querying large datasets. The emphasis is on algorithms that cannot be considered "machine learning."
Syllabus
►Locality-sensitive hashing: shingling, minhashing, applications;
►Stream-processing algorithms: counting occurrences, counting unique values, sampling;
►Graph-processing algorithms: social networks, disjoint and overlapping communities, counting neighborhoods, counting triangles, transitive closure.
Prerequisites
A course in algorithms at the advanced-undergraduate level is important.
References
We will be covering (parts of) Chapters 3, 4, and 10 of the free text: Mining of Massive Datasets (third edition) by Jure Leskovec, Anand Rajaraman, and Jeff Ullman, available at www.mmds.org
Short Bio
A brief on-line bio is available at i.stanford.edu/~ullman/pub/opb.txt
---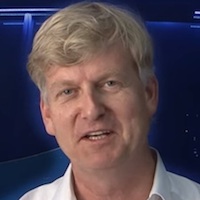 Wil van der Aalst


(RWTH Aachen University) [introductory/intermediate]


Process Mining: A Very Different Kind of Machine Learning That Can Be Applied in Any Organization
Summary
Process mining is the missing link between model-based process analysis and data-oriented analysis techniques. The use of process mining is rapidly increasing and there are over 30 commercial vendors of process mining software. Through concrete data sets and easy-to-use software, the course provides data science knowledge that can be applied directly to analyze and improve processes in a variety of domains.
The course explains the key analysis techniques in process mining. Participants will learn various process discovery algorithms. These can be used to automatically learn process models from raw event data. Various other process analysis techniques that use event data will be presented. Moreover, the course will provide easy-to-use software, real-life data sets, and practical skills to directly apply the theory in a variety of application domains.
Process mining provides not only a bridge between data mining and business process management; it also helps to address the classical divide between "business" and "IT". Evidence-based business process management based on process mining helps to create a common ground for business process improvement and information systems development.
Note that Gartner identified process-mining software as a new and important class of software. On can witness the rapid uptake looking at the successful vendors (e.g., Celonis, Disco, ProcessGold, myInvenio, PAFnow, Minit, QPR, Mehrwerk, Puzzledata, LanaLabs, StereoLogic, Everflow, TimelinePI, Signavio, and Logpickr) and the organizations applying process mining at a large scale with thousands of users (e.g., Siemens and BMW). Yet many traditional mainstream-oriented data scientists (machine learners and data miners) are not aware of this. This explains the relevance of the course for BigDat 2020 participants.
Syllabus
The course focuses on process mining as the bridge between data science and process science. The course will introduce the three main types of process mining.
The first type of process mining is discovery. A discovery technique takes an event log and produces a process model without using any a-priori information. An example is the Alpha-algorithm that takes an event log and produces a process model (a Petri net) explaining the behavior recorded in the log.

The second type of process mining is conformance. Here, an existing process model is compared with an event log of the same process. Conformance checking can be used to check if reality, as recorded in the log, conforms to the model and vice versa.

The third type of process mining is enhancement. Here, the idea is to extend or improve an existing process model using information about the actual process recorded in some event log. Whereas conformance checking measures the alignment between model and reality, this third type of process mining aims at changing or extending the a-priori model. An example is the extension of a process model with performance information, e.g., showing bottlenecks. Process mining techniques can be used in an offline, but also online setting. The latter is known as operational support. An example is the detection of non-conformance at the moment the deviation actually takes place. Another example is time prediction for running cases, i.e., given a partially executed case the remaining processing time is estimated based on historic information of similar cases.
The course uses many examples using real-life event logs to illustrate the concepts and algorithms. After taking this course, one is able to run process mining projects and have a good understanding of the Business Process Intelligence field.
References
W.M.P. van der Aalst. Process Mining: Data Science in Action. Springer-Verlag, Berlin, 2016. (The course will also provide access to slides, several articles, software tools, and data sets.)
Pre-requisites
This course is aimed at both students (Master or PhD level) and professionals. A basic understanding of logic, sets, and statistics (at the undergraduate level) is assumed. Basic computer skills are required to use the software provided with the course (but no programming experience is needed). Participants are also expected to have an interest in process modeling and data mining but no specific prior knowledge is assumed as these concepts are introduced in the course.
Short Bio
Prof.dr.ir. Wil van der Aalst is a full professor at RWTH Aachen University leading the Process and Data Science (PADS) group. He is also part-time affiliated with the Fraunhofer-Institut f¸r Angewandte Informationstechnik (FIT) where he leads FIT's Process Mining group and the Technische Universiteit Eindhoven (TU/e). Until December 2017, he was the scientific director of the Data Science Center Eindhoven (DSC/e) and led the Architecture of Information Systems group at TU/e. Since 2003, he holds a part-time position at Queensland University of Technology (QUT). Currently, he is also a distinguished fellow of Fondazione Bruno Kessler (FBK) in Trento and a member of the Board of Governors of Tilburg University. His research interests include process mining, Petri nets, business process management, workflow management, process modeling, and process analysis. Wil van der Aalst has published over 220 journal papers, 20 books (as author or editor), 500 refereed conference/workshop publications, and 75 book chapters. Many of his papers are highly cited (he one of the most cited computer scientists in the world; according to Google Scholar, he has an H-index of 144 and has been cited over 96,000 times) and his ideas have influenced researchers, software developers, and standardization committees working on process support. Next to serving on the editorial boards of over ten scientific journals, he is also playing an advisory role for several companies, including Fluxicon, Celonis, Processgold, and Bright Cape. Van der Aalst received honorary degrees from the Moscow Higher School of Economics (Prof. h.c.), Tsinghua University, and Hasselt University (Dr. h.c.). He is also an elected member of the Royal Netherlands Academy of Arts and Sciences, the Royal Holland Society of Sciences and Humanities, and the Academy of Europe. In 2018, he was awarded an Alexander-von-Humboldt Professorship.
---